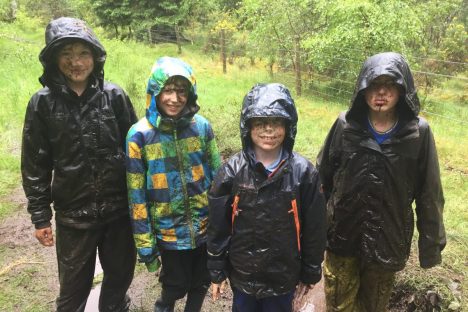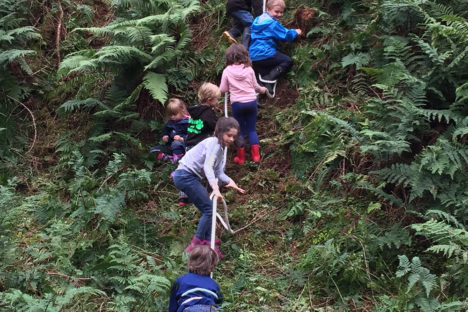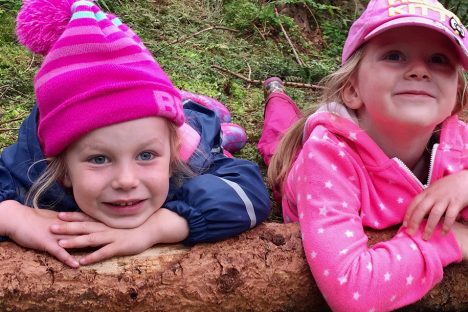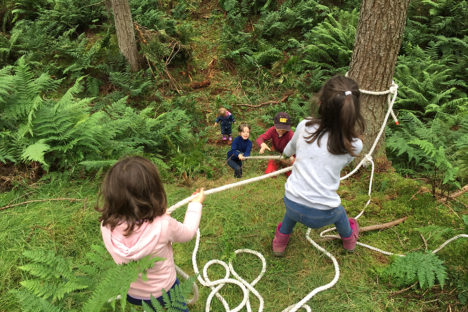 Outdoor Fun and Bushcraft for 5 years to 16 years
OWLS Club after school is for kids with a sense of adventure and the desire to learn more about surviving in the woods just in case of that zombie apocalypse. Join us for the after school club with a difference! Play games, run in the woods, climb trees, build dens of many types, make bows and arrows, light fires, cook snacks, explore nature, hunt for beasties, make friends and have fun!
Remember to bring warm clothes, insect repellent and suitable footwear for running and playing in the woods.  We also recommend long trousers to protect from insects, scratches and nettles whatever the weather!
After School Club Dates
Aboyne After School Club
All of our classes are currently on hold due to the storm damage in the forests.
How we work
During OWLS sessions we aim to engage children (and parents/carers) with a variety of activities in the woods to provide an unpressured and fun learning environment. Sometimes we see it is important to step back and allow the children to fully engage with the activity without adults driving the task. Sometimes we may need to give very clear directions to ensure we maintain the safety of the children. Please feel free to ask a member of staff about the way we work with the children if you are unsure of what we are doing.  We will always aim to explain what we do and why so please feel free to ask!
Safety
Whilst we aim to deliver sessions in all weathers, but due to the inherent risk of falling branches in gale force wind, sessions may be cancelled.
During periods of High Fire Risk – alternative activities to the campfire and cold snacks will be offered.