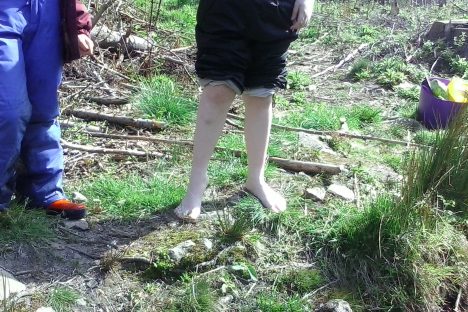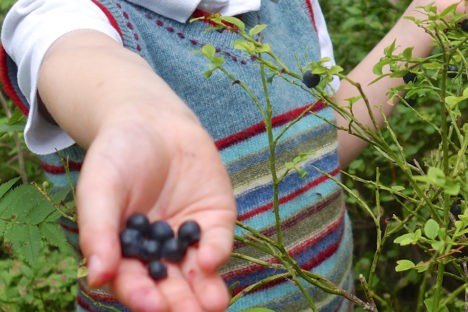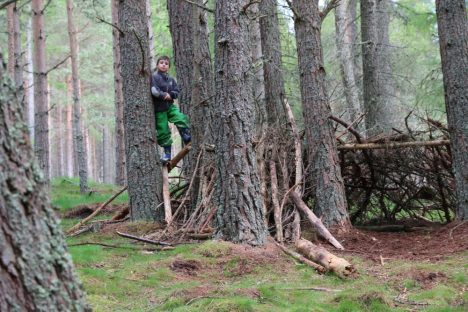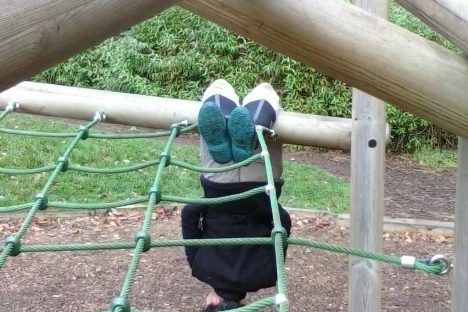 Intensive Support for ASN
working towards positive mental health for all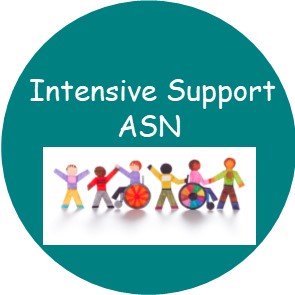 We have extensive experience of working with a wide variety of children and adults with a range of needs both in the classroom and in outdoor settings. Our expertise enables us to support the life long development of positive mental health. We support youngsters within the flexible curriculum and learning pathways at both primary and academy level.
We are support individuals on the Autistic Spectrum, those with ADHD, PDA and ODD as well as enabling children with other ASN to access our group settings.
We are trained in and use a number of methodologies which enable us to support the child and their specific needs.
We also accept children via SDS funding.
feeling the benefits of positive mental health and resilience
Therapeutic Forest School: Proven to improve cognition, reduce anxiety and increase positive team working opportunities.
Nurture Groups: We have the flexibility to support children in both intensive sessions and in small group settings according to need.
iRest Yoga Nidra: Scientifically proven to work in supporting people with high anxiety and PTSD.
Therapeutic Horsemanship: A new aspect of our work, which supports personal and emotional development through interaction, communication and skill development with horses.
Intensive Interaction: A communication skill set to both value and increase communication with non-verbal children. We can also use this to support highly anxious verbal children.
The Outdoor Sensory Diet: We have developed a number of activities that can specifically support the sensory needs of children to enable them to develop their self regulation. We have links with the Ulster University Occupational Therapy department providing opportunities for students to work along side our staff in the outdoors.
Effective support strategies:  We offer free workshops on how you can support children who are displaying unwanted behaviours. These strategies work and have been used in classrooms, in the home and in the outdoors.
Mindful Interactions: All our staff work to support mindful opportunities into the sessions to enable children to develop self-awareness and self-regulation along with anxiety management and stress reduction.
We look forward to discussing how best we can try and support your individual needs.  Any professional or parent supporting a child or individual is welcome to contact us with details of your requirements.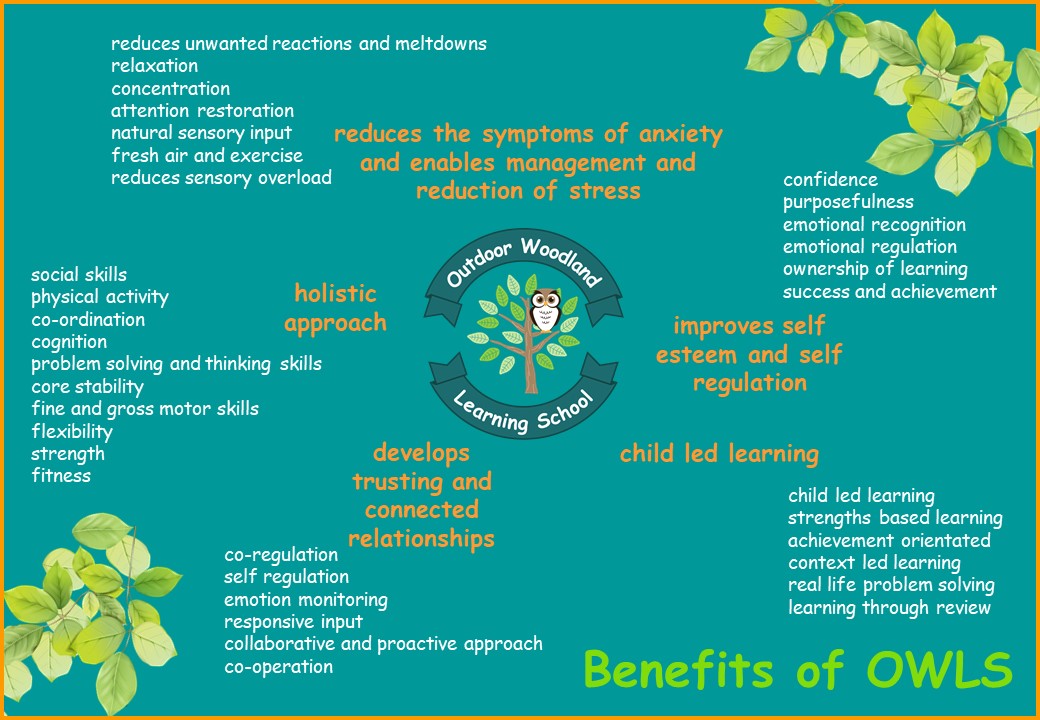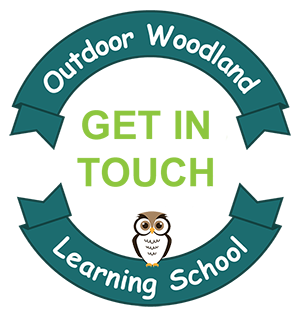 Find out more…
If you or your group would like more information on how we are able to provide our activities for people with additional support for learning requirements, please contact us at heidi@owls-learn.co.uk.