The Outdoor Woodland Learning School CIC (non profit) aims to enable everyone to have an enjoyable and inspiring experience outdoors in the woods.
Outdoor Woodland Learning School (OWLS CIC) was formed in response to the need in schools and communities to enable children and young people to engage in a positive, challenging and exciting way with our natural environment in North East Scotland.  This learning comes through participation in outdoor learning and in enabling young people to be involved in planning and evolving their own learning.
To achieve this we have a team of enthusiastic people all of whom love the outdoor environment as well as enjoying the challenge of working with young people and adults.
The OWLS Team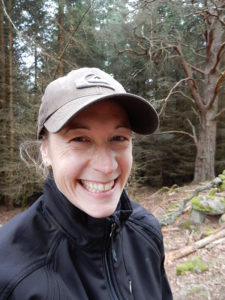 Pip Delamere-Wright
Having attended OWLS as a mum Pip was 'bitten by the bug' and soon joined the OWLS team retraining as a Forest Leader.
Pip's experience of the outdoors is varied and quite diverse.  She joined the army for 17 years as an officer and trained as a teacher as well as completing an MSc in Business Studies and a PGDE in teaching.
Her job took her worldwide and she enjoyed visiting many new countries and experiences.  Whatever the weather Pip really is truly at home in the outdoors and especially enjoys trying new recipes on the camp fire and well as jumping in muddy puddles.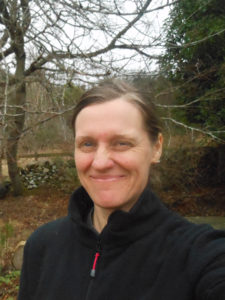 Heidi Neal
Heidi Neal has a BSc Hons in Countryside Management from the University of Glasgow and a Postgraduate Diploma in Interpretation.
Her passion is in supporting people to connect with nature through direct experience and simple activities so that they can receive the benefits this connection provides.
'To see the children focus intensely on their activities, smiling from ear to ear through the challenges and setbacks, or emerging from the hammock calm and receptive, ready to start the next part of their adventure is just wonderful.'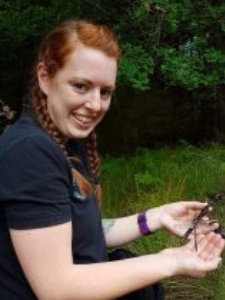 Maya Hart
Not one to mess with, Maya is a 2nd Dan black belt instructor in Sooyang Do! Home educated as a child, she spent most of her childhood outdoors come rain or shine.
She has worked in oil industry support and now follows her passion of working full time with children out in the woods where she feels most at home!
You may see her about in the woods with Arlo, her gorgeous black, fluffy four legged friend or in her martial arts dobok instructing her Sooyang Do classes to push press ups.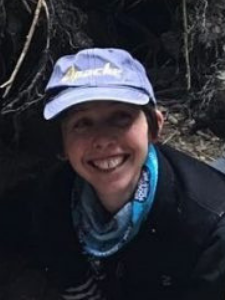 Claire Somerset
Claire spent many years volunteering outdoors at her children's school before leaving her seriously scientific job to join the OWLS team.
Brought up roaming her local woodlands and beaches, she enjoys nothing better than being outside.  When not running through the countryside, Claire is scuba diving off the Scottish coast.
Claire believes passionately in the mental, physical and emotional benefits of being outdoors, especially for children and adults.